Modernised Glasgow subway could be on its way
April 15 2010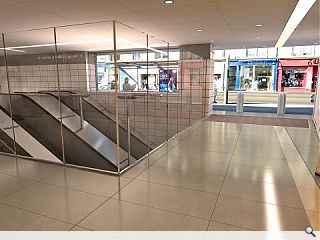 Hillhead subway station could find itself in the vanguard of a 30 year £300m modernisation drive which will see each station on Glasgow's subway system a much needed facelift together with the introduction of driverless trains.
Glasgow City Council is being spurred on in the work by the fast approaching Commonwealth Games and a desire to present the city in the best possible light.
Central to the design is a desire to keep costs down whilst improving lighting and the quality of finish on the fading 1979 interiors.
Ibrox and Kelvin Hall have also been identified as early candidates for renewal, both of which will be central to ferrying visitors around Games sites.
It is not just infrastructure which appears to be stuck in a 1970s time warp however, staff have been accused of holding to outmoded working practices which have been contributing to a decline in the system over recent years, seeing the system close early on Sundays and blocking a privately funded expansion of St Enoch station into a nearby shopping mall.
The plans, which have been drawn up by Aedas, Keppie Design and sculptor Andy Scott, will be put into motion at the tail end of this year or the beginning of the next.
These plans rely on funding being forthcoming from the Scottish Government with SPT warning that
the subway system could be forced to close
if the modernisation programme is not implemented.
Images courtesy SPT.
This content requests the use of the adobe flash player which your browser doesn't seem to be equiped with. To see the content please download the player from the link below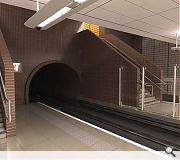 Aside from new rolling stock changes will be largely cosmetic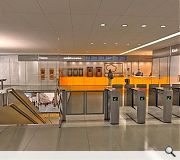 Yellow and orange tiling is set to give way to a pale white finish
Back to April 2010