Gallery helps autistic artists turn the corner
|
Send to friend
April 15 2010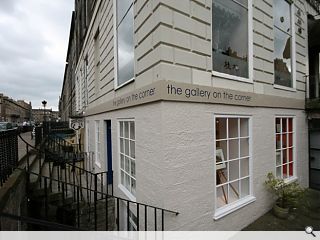 Craig Amy architects have completed new gallery space for Autism Ventures Scotland in Edinburgh's New Town.
Providing retail space, artist's studio and apprenticeships in retail and creative art for 16-25 year olds with autism the gallery is an attempt to marry art and social responsibility.
All art in the gallery has been created by artists who have overcome disability or who come from a disadvantaged background.
This work is being conducted thanks to the patronage of blind artist Keith Salmon, winner of the 2009 Jolomo prize for outstanding emerging talent.
Amy fashioned the gallery from a rundown retail unit, introducing moveable walls which can be configured to construct varying spaces within the former corner shop.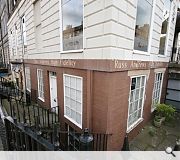 A rundown shop unit has been reinvigorated
Flexibility is key with the gallery configurable as a single open space or subdividable into smaller rooms
Back to April 2010