Milan élan
|
Send to friend
April 15 2010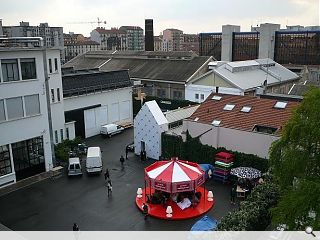 Perusal of this year's exhibits at the Zona Tortona design festival turned up a heady mix of European talent in the Italian fashion capital of Milan.
With installations ranging from an empty room with one apologetic sign admitting that its owners couldn't think of anything to design this year to an organic LED display of lights that fold in reaction to body heat the range of attractions was nothing if not eclectic.
Urban Realm was on the scene to see these and everything inbetween to see which portents of future innovation might wash up on our shores.
Panel systems are nothing new but Slovenian developer Trimo was keen to show off recent innovations in their approach with "Gone with the wind", a custum built pavilion constructed in collaboration Nika Zupanc illustrated a new smooth jointing system to marry technical know how with design nous.
The firm are even working on chameleon like panels that change appearance with temperature and interactive lighting displays that spark up in sync with passing traffic. Industrial estates it seems may yet lose there architectural graveyard badge.
Indeed technology was a central theme of the show with one company showcasing a new range of 3 dimensional architectural demonstrations. Tying in with the launch of 3d TV's the software promised to turn dry flat perspectives in a new direction to literally puit bespectacled clients right at the heart of the action.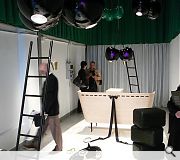 A mischief of clockwork mice populated an interior of assorted oddities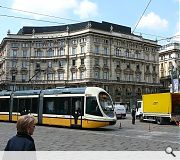 Edinburgh... eat your heart out
Back to April 2010