Work starts on Northumberland naked woman sculpture
|
Send to friend
April 12 2010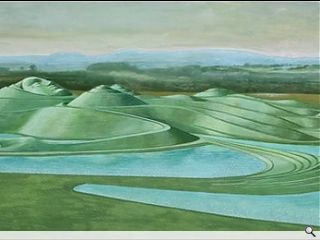 A giant naked woman, monickered the 'goddess of the north' is to be fashioned from 1.5 million tonnes of earth in Northumberland.
At 34m the 'tips' of the sculpture will stand 10m taller than the Angel of the North as the centrepiece of a 29 hectare public park on the Blagdon Estate, who are stumping up £2.5m build costs.
It will take two years to build what is reckoned will be the world's largest human figure to be sculpted from the land anywhere in the world.
Landscape architect Charles Jencks, mastermind of the scheme, said: "The fact that some people see it as nudity is understandable and I have nothing against that but it won't be offensive. As you walk through it all you'll see is abstraction."
Some locals are opposed to the 'Northumberlandia' project fearing that it could drive passing motorists to 'distraction'.
Back to April 2010