Eight churches share £1m bounty
|
Send to friend
April 2 2010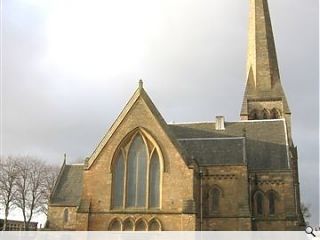 Eight churches are to share in a £1m windfall after the Heritage Lottery Fund and Historic Scotland stumped up the cash for urgent repair work.
Amongst the places of worship to benefit is Renfrew Old Parish Church which boasts a "dedicated pew" where Queen Victoria would sit when visiting Lord Blythswood.
Renfrew's share of the jackpot, £260k, will be spent rebuilding the churches notably tall and slender stone steeple whilst the roof is re-slated and damaged masonry and open joints repaired.
Less grandiose but of no less historical value is the "tin tabernacle" of St Fillans Episcopal Church. Constructed from corrugated iron by the 7th Marquis of Breadalbane it boasts an attractive timber interior.
St Mary's Pro-Cathedral in Bridgeton will receive essential repairs to its west gable and bell tower.
St Mary's is a "pro cathedral", it is used temporarily as a cathedral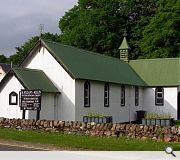 The 'Grouse Chapel' was once frequented by shooting parties praying for a successful hunt
Back to April 2010