Coltart Earley have designs on Partick
March 31 2010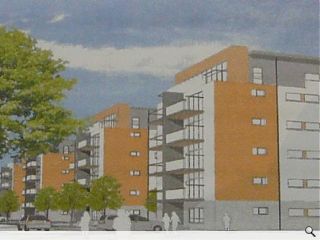 Coltart Earley have submitted a substantial residential scheme to Glasgow's planners on behalf of Partick Works Ltd, the local housing association.
Located between Yorkhill Park and Ferry Road the scheme will provide 87 flats together with landscaping work to the adjoining park at a cost of £11m.
Faced in black, grey and white brick together with copper coloured cladding on feature fins and upper levels the scheme is intended to elevate the architectural standard of an area mired in derivative design.
Split into four blocks of five storeys each has balconies and roof terraces integrated into the design, which was informed through discussions with Strathclyde police's architectural liaison officer.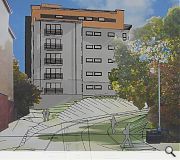 A public walkway will be relocated to provide an additional buffer between public and private space
It is intended that the scheme become a landmark on its elevated site
Back to March 2010