Drumchapel substation set for residential makeover
March 31 2010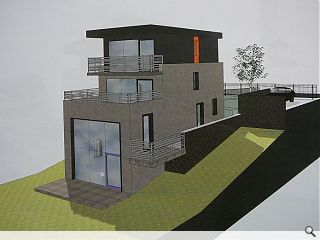 Anderson Bell + Christie have submitted plans for a renovated substation at Rotherwood Avenue, Knightswood, for planning.
The utilitarian structure will be supercharged into a private residence in a £100k makeover that includes rear and roof extensions together with recladding in natural coloured render.
Occupying an unassuming suburban corner of Drumchapel the effect should be electric, injecting a touch of architectural quality to an area dominated by interwar detached housing.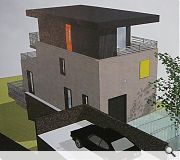 Balconies merge maximise views from upper levels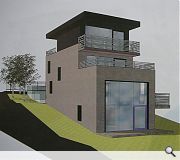 The house straddles a steeply sloping site, providing a secluded back garden space
Back to March 2010