Glasgow's subway system faces closure
March 23 2010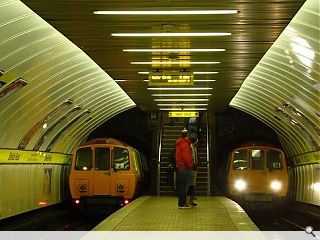 A £400m plan to reinvigorate Glasgow's ailing subway network is to be discussed by Strathclyde Passenger Transport on April 16, amidst an admission that closure of the system has not been ruled out.
Improvements could be made to track and signalling infrastructure to accommodate driverless trains whilst refurbishment work is carried out to stations and tunnels.
This would ensure that costly maintenance work on the twin tunnel loop, running at £500k a month, would be negated.
It would be the first major upgrade of the system since 1979 as thirty years of wear and tear take their toll on the antique systems reliability.
It is hoped the modernisation program can begin later this year assuming promised investment is realised.
image taken by
kpmarek
Back to March 2010