Spotlight put on dementia care by Kingston University
March 23 2010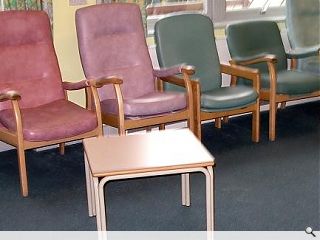 Kingston University have published research into the provision of dementia care, indicating how good design can be instrumental at improving the quality of life for sufferers.
'Living with Dementia – Can Design Make a Difference' was led by Professor Hilary Dalke in an effort to inform future blueprints for the building, lay-out and management of care homes.
Cost effective improvements suggested in the report include laying out homes as single storey 'villages' to instill a sense of neighbourhood, including such facilities as a shop, café and even a 'pub'.
Continuing to stimulate residents was a priority for the researchers who recommended having cats and chickens on site. Even old engine parts were utilised as a means to stimulate memories of some residents prior working lives with some taking these objects back to their rooms.
Dalke said: "Many care home professionals believe that a building with a lack of design for independent living can itself cause a rapid decline for residents with Alzheimer's disease. People who have been moved to a more stimulating home have shown significant improvement in their physical or mental condition that was not directly attributable to greater luxury or more staff."
Back to March 2010