Battle in store over Sherringham's retail future
March 4 2010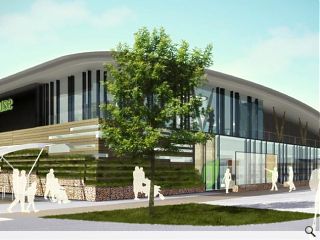 North Norfolk District Council is to decide today on contentious plans for a new Tesco store in the seaside town of Sherringham.
It is a story familiar to any sizeable settlement in the country but here there is one key difference. Clive Hay-Smith, a local farmer, has put forward rival plans for a unique concept store.
Designed by LSI architects the Greenhouse Community Project promises to redefine the very nature of trolley shopping by incorporating allotments to provide locally sourced produce on site. Moreover the planned Norfolk Food Academy next door would select and prepare this produce for sale.
Unfortunately Norfolk's planners seem wedded to the Tesco juggernaut, recommending that the red, white and blue corporate be taken down the aisle instead.
The cookie cutter "barn" vernacular of Tesco has been designed in this instance by Gordon White & Hood architects who have incorporated a mansard roof covered in Norfolk pan tiles.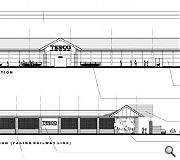 Tesco are keen to maintain their own money spinning formula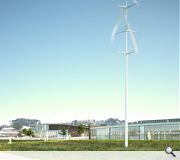 The green food campus could point the way to a tastier future, if approved
Back to March 2010