3DReid and Devereux collaborate on Scottish healthcare
February 15 2010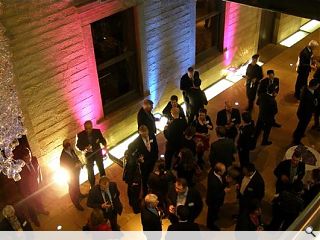 3DReid have teamed up with Devereux Architects to mount a combined assault on the Scottish healthcare market.
The joint venture partnership is intended to complement the local knowledge and design of 3DReid with Devereux's expertise in the delivery of hospitals and mental health facilities.
Going forward the partnership aims to alleviate Trust concerns that sustainable design will affect their business case and services.
In addition the team will assist Trusts in the future planning of their estates and instigate a more inclusive approach to design.
It is expected that the marriage will engender a broader understanding of issues such as wayfinding where 3DReid plan to bring to bear their experiences of airport design in the reduction of patient stress.
3DReid are already on the panel of healthcare architects for Framework Scotland and Devereux recently opened a new Manchester office.
Back to February 2010