Sir Nicholas Grimshaw warns of Edinburgh "fossilisation"
February 15 2010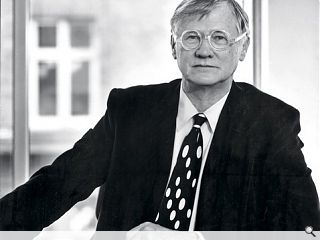 Sir Nicholas Grimshaw has called on Edinburgh to embrace modernity and warned against "fossilisation" of its Old and New towns.
Speaking to the Sunday Herald Grimshaw stressed the importance of materials, light and rhythm in the city averring: "I don't think there is any site that can't take a contemporary building, as long as it's good enough".
Not all new builds met with the Grimshaw seal of approval however. Michael Laird Architects Royal Bank of Scotland HQ was lambasted as "the direct opposite of a humane building" that marked: "the end of an era".
Grimshaw has a close affinity with Edinburgh having studied at Edinburgh College of Art and welcomes the recent merger of his old school with its University of Edinburgh equivalent.
Though yet to build in Scotland Grimshaw has submitted a competition entry for Dundee's Victoria and Albert Museum.
Back to February 2010