RTPI unveil planning awards shortlist
February 3 2010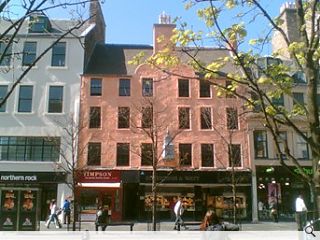 Gardyne's Land, a complex of five historic buildings restored by Simpson & Brown Architects on Dundee's High Street and an Integrated Habitat Network Modelling as a Planning Tool have been short listed for Britain's top planning prize.
At the heart of the Gardyne's site is the only surviving 16th century Merchant's House in the city, now faithfully restored.
They join 30 other projects pooled from across the country all vying for the 2009 Royal Town Planning Institute Silver Jubilee Cup.
The winner will be announced at the London Hilton, Park Lane on Thursday.
Back to February 2010