Samsung fly a kite for future travel
February 3 2010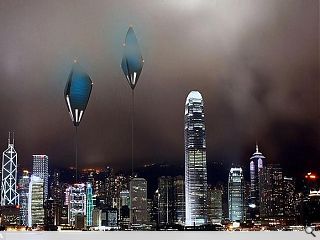 A 21st century re-imagining of 1930's airships is on the horizon after catching the attention of Samsung.
Ditching the lozenge shape of their forebears the new hi tech Aircruise designs adopt a kite shaped profile.
One technology that hasn't progressed is the use of hydrogen gas to provide lift. Some 330,000 cubic metres of the stuff will be needed per ship, a statistic sure to sit ill at ease with any passengers familiar with the Hindenburg.
All this lighter than air gas is needed to loft 396 tonnes of gravity defying penthouse apartments, bars and vertigo inducing glass floors.
Designed by Seymourpowell on the basis that "slow is the new fast" the 90mph craft are seen as the antithesis of the claustrophobic jet liner.
Though currently a mere visual concept Samsung has floated the year 2015 as a potential delivery date for the technology.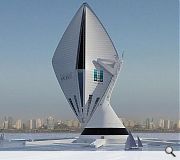 Many futurologists regard the year 2015 as a "turning point" for the future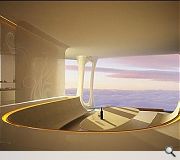 Vertigo sufferers need not apply
Back to February 2010