Winterfest melts away as Christmas makes a comeback
December 22 2009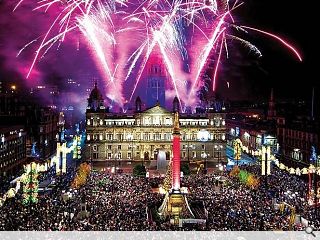 Glasgow's winter time activities in George Square, currently dubbed with the catch all moniker of Winterfest, are to be renamed with the word Christmas featuring prominently.
The move will coincide with the abandonment of Glasgow: Christmas Wrapped Up, an existing shopping campaign. This will allow opportunity to create a single unified approach and better integrate George Square with nearby retail.
It will also please traditionalists who were irked by the expunging of "Christmas" from the title in the first place.
Winterfest was chosen as a catch all descriptor for the range of seasonal activities carried out in the city outside of Christmas but the popular appeal of the Christmas brand and its marketing potential has prompted a rethink.
Back to December 2009