Highland Council seek your visions for Inverness
December 16 2009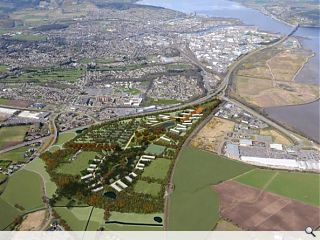 Highland Council is to prepare a City Vision for Inverness over the next six months and is inviting the public to have their say with suggestions for prioritised action.
To facilitate this Architecture + Design Scotland will be running a series of day long Future City Vision events from Wed Jan 20 to Fri Jan 22 to allow people of all persuasions make their feelings known.
Organisers are particularly keen to get the private and voluntary sectors involved in the process and will be targeting subjects such as the economy, transport, social issues, health and growth dynamics.
You can also have your say on the official
Inverness City Vision 2010 blog
.
A number of large scale regeneration initiatives are planned for the city, notably 7N's Inverness Campus.
Back to December 2009