Glenfinnan Station plans build up a head of steam
December 10 2009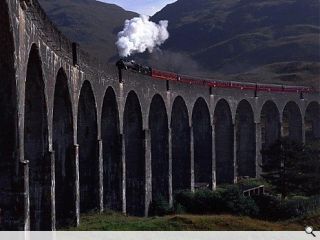 Glenfinnan Station Museum has been awarded a Heritage Lottery grant of £195k in a bid to transport passengers on the West coast line through time as well as space by recreating the atmosphere of a late Victorian station.
Made famous in the Harry Potter films as the "Hogwarts Express" the station building will be harnessed to tell the story of the Highlands "iron road".
Station furniture, trolleys and original rolling stock will be brought out of storage to decorate the rejuvenated station providing an appropriately evocative context for the memorable line.
Funding will also be made available toward the upgrade of an erosion hit footpath between the station and nearby Glenfinnan viaduct.
It is intended that the work serve as both an educational tool and vehicle for the successful promotion of tourism in the region.
Photograph by John Cooper Smith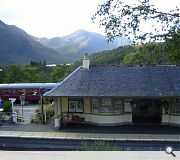 Despite conversion to a museum the station will remain an active station
Back to December 2009