Keppie toast China debut
December 10 2009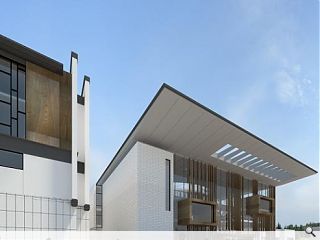 Keppie have risen to the opportunity of a rising China after securing its first ever commission in the proto superpower.
The firm have been asked to design a community theatre as part of a mixed use masterplan for the Yuanyi Baizhuang Investment Group.
Huangshan Theatre will accommodate 850 seats and is being led by renowned Chinese choreographer Chen Weiya.
In their design Keppie aim to fuse local and international influences to create a unique architectural identity as David Ross, design director at keppie described:
"The interpretation of multiple cultural influences and contexts by a new generation of architects and students makes China an exciting place in which to work. Our developing design concept for the theatre refers to this shift by taking a traditional Chinese design language and giving it contemporary form.²
Much hinges on the successful implementation of these ideals as the practice hope the project can act as a springboard for deeper penetration of the far east market.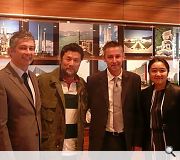 David Ross and Fraser Low with Chen Weiya
Back to December 2009