3DReid to the rescue for Staffordshire Fire services
|
Send to friend
October 16 2009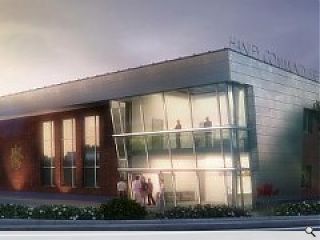 Representatives from Staffordshire Fire and Rescue have signed a PFI contract with Fire Support to deliver a £46m project to build 10 community fire stations across the region.
Led by Bilfinger Berger Project Investments with architects 3DReid, Blue Sky and Walker Simpson the Fire Support consortium will rebuild seven stations and construct a further three in areas identified as requiring additional resources.
Construction work will now proceed in line with a two year build programme with the first station at Rising Brook in Stafford set to open in Summer 2010.
3DReid are responsible for a new station at Hanley, aiming to produce a design of strong civic presence with provision made for community groups to access station facilities.
Back to October 2009