Owen Luder signs up to the Rubble Club
|
Send to friend
October 9 2009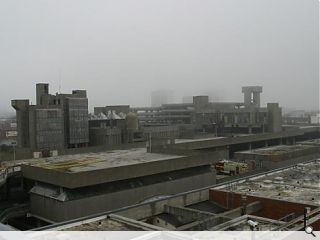 Grandfather of brutalism Owen Luder is the latest recruit to the Rubble Club, an organisation for architects who have seen one of their buildings demolished in their own lifetime.
The Rubble Club will host its first meeting in Nottingham this Oct 23 to discuss, debate and remember lost architecture in a comprehensive search for "Britain's Best Demolished Building".
Aiming to draw attention to the fact that too many good buildings are being torn down, as well as providing a self help support network for recently bereaved architects, The Rubble Club provides a platform for many of architecture's biggest names to come together in a spirit of solidarity.
Often it is only when a building is demolished that we are jolted into opening our eyes and fully appreciate what has been lost and this is particularly evident at the Tricorn Centre, a brutalist landmark that bore the gamut of human emotion from hope, to despair, anger and, in its dying days, affection, as an extraordinary outpouring of emotion was chalked on its walls, including one lady who'd conceived within its precincts!
It is important to give voice to these tales and ensure that buildings live on beyond their physical presence and on the evening of Oct 23 the Rubble Club will do just that.
Back to October 2009