Beach huts stage a comeback
|
Send to friend
October 9 2009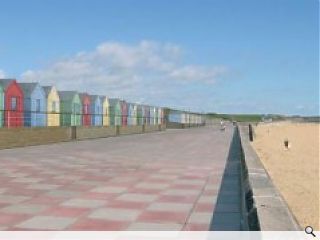 A new breed of luxury beach huts are to be rolled out across the UK, far removed from the modest traditional shed these new models boast separate bedrooms, a fully fitted kitchen, bathroom and even a 24hr concierge service.
Proving that for all the losers in the economic downturn there are also winners Beach Hut Resorts are to spend £35m on an expansion plan that will see the upmarket cabins installed from the south coast to Scotland as more people choose to holiday at home than abroad as the recession bites.
Whitley Bay will be the first site to receive the self catering huts, to be launched at the start of the season next year with a wider roll out immediately thereafter.
Back to October 2009