3DReid appointed to Glasgow's Custom House Quay
|
Send to friend
October 7 2009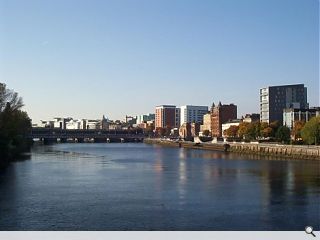 Fresh from news that RMJM's Custom House Quay development had been shelved, after backer Rodney price was forced to file for bankruptcy, comes a little more detail on what is now intended for the site.
Newby Management UK Ltd, with the support of Glasgow City Council and the existing funder, have elected to proceed with a twin hotel scheme on the key waterfront site to designs by 3DReid and "hope" to make a full planning application "in the coming months".
The scheme, which would rejuvenate a scrappy and abused waterfront populated by a bemusing raggle of vagrants, has lain in the doldrums for five years after RMJM's initially mooted hotel scheme was dropped, leaving the proposal precariously reliant on the sale of some 348 flats.
Backers are keen for the revised scheme to be up and running in time to benefit from the 2014 Commonwealth Games.
Back to October 2009