Koolhaas's Maggies's model unveiled
|
Send to friend
October 7 2009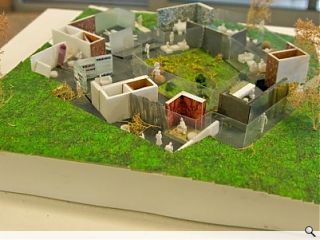 With approval granted for Maggie's second Glaswegian centre all eyes are now turning to architect Rem Koolhass's design for the cancer recovery suite, unveiled to supporters at a fundraising event this weekend.
Following in the footsteps of a litany of the great and the good from Frank Gehry to Richard Rogers, Koolhaas will build upon the work undertaken by previous centres to create a building which has a "holistic, intimate and comforting feel."
A garden space designed by Lily Jencks, daughter of Maggie Keswick Jencks and Charles Jencks, founders of Maggie's will provide a central relaxation space within a ring of accommodation intended to provide an outlet for information and assist in the care and support of patients and families living with the impact of cancer.
A second Centre was necessitated after the Beatson Oncology Centre announced it was moving from the Western Infirmary to Gartnavel Hospital. Work on the £2.1m centre is expected to begin by January 2010.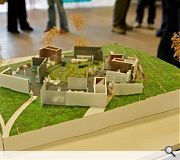 Back to October 2009