Page\Park architect fights poverty in Argentina
September 30 2009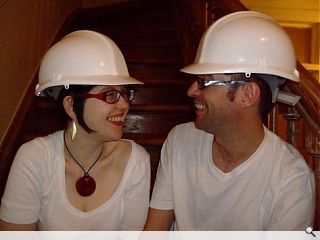 Brian Inkster of Inksters Solicitors and Nicola Walls an architect with Page\Park are heading to Argentina this November to assist in the construction of homes for families living in poverty.
The work will be conducted under the auspices of Habitat for Humanity, a charity which specialises in harnessing the enthusiasm of volunteers and the families who will eventually call the houses home.
As part of this process a dedicated website has been designed and donated by Innovation Digital,
www.inkstersgive.com
, to assist in fundraising efforts with every penny raised going direct to the build project.
Back to September 2009