Scottish social housing budgets slashed by 40%
September 30 2009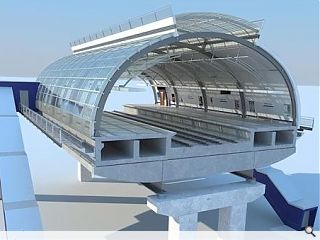 With a drop in expenditure on social housing from £524.9m to £351.9m by the Scottish Government on the cards in a draft budget for 2010-11 the public sector looks set to experience the sort of painful contraction that private sector operators have already endure.
The precipitous plunge has been blamed on expenditure being brought forward to 2009, mitigating construction pain from the financial crisis but leaving a hole in budgets going forward and with scant evidence of any upturn thus far industry omens look bleak.
Facing up to this era of austerity many public sector orientated architects are being forced to diversify into smaller projects and conservation work whilst others such as RMJM look to the international market for salvation.
Already the Glasgow Airport Rail Link, masterplanned by 3DReid and to have been delivered by Atkins, has been scrapped in a bid to make ends meet, seeing loss of a £400m contract in one fell swoop.
Redundancies continue to afflict major Scottish practices with RMJM, Cooper Cromar and gm+ad all recently shedding staff.
Back to September 2009