Houses, houses everywhere but not a home to live in
September 22 2009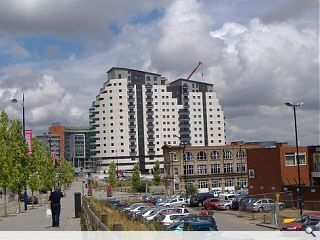 Birmingham is feeling the effects of the property crash with a glut of unsold apartments lying empty, it emerging that developers are even struggling to offload them to the city council for homeless accommodation.
Councillors have so far rebuffed all offers from desperate developers branding the apartments, "the slums of tomorrow", "too close together", "poorly built" and "not good enough for council tenants".
Whilst high end apartments around the Mailbox and Brindley Place continue to be sold at a premium, many smaller one and two bedroom flats built within former factories in the Jewellery Quarter are proving far harder to occupy, despite strong demand from young professionals for rental accommodation.
Real estate agents have called for the private sector to build more quality family accommodation in the city centre, where the population has jumped by a third since 2001.
Back to September 2009