Yo! Sushi pre launch offer
September 21 2009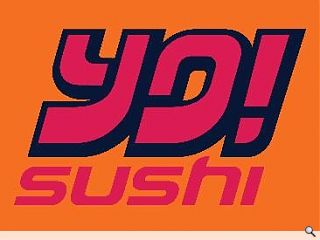 To celebrate Yo! Sushi bringing their famous conveyor belt dining experience to House of Fraser, Glasgow on September 23 the Japanese inspired eaterie is holding an exclusive pre-launch evening tonight Monday 21st September between 5pm and 8.30pm, and Tuesday 22nd September between 12pm - 3pm.
Each sitting lasts around 45 minutes and friends are welcome but demand will be high with availability on a first come first served basis..
Serving chopstick friendly food in a fun and colourful environment the sushi pit stop on Buchanan Street is gearing up for this grand opening with its tasty offer with patrons able to sample five dishes off the conveyor belt and two made to order items (one hot order and one cold order). A complimentary glass of wine, beer, soft drink, green tea or miso soup will also be provided.
Simply email
yo.glasgowhof@yosushi.com
with your preferred time from the options below and number of guests, for confirmation by return.
Tucking in time slots:
MONDAY
5.00 - 5.45pm
5.45 - 6.30pm
6.30 - 7.15pm
7.15 - 8.00pm
8.00 - 8.30pm
TUESDAY
12.00 - 12.45pm
12.45 - 1.15pm
1.15 - 2.00pm
2.00 - 2.45pm
Back to September 2009