Murphy reveals plans for Biggar Corn Exchange
September 17 2009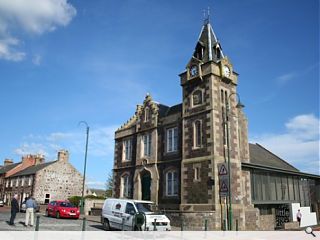 Richard Murphy Architects have been invited by the Biggar Theatre Workshop to investigate ways of transforming the towns historic Corn Exchange.
Funding of £400k has been received from the Heritage Lottery Fund, South Lanarkshire Council and the Scottish Government as part of their programme of town centre regeneration.
Murphy's feasibility study for the building shows a newly created side entrance and foyer in the basement.
The Biggar Theatre Workshop allows people the opportunity to participate in live theatre in addition to its role as a venue for travelling and local theatre groups.
Back to September 2009