Elder and Cannon to give Trongate 103 talk
September 17 2009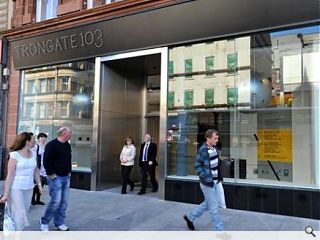 As part of Doors Open Day Trongate 103 will be hosting talk on Saturday September 19th at 11am when a representative of the architects Elder & Cannon will be on hand to deliver a free illustrated talk.
Delving into the process of creating the arts venue the event will provide members of the public with real insight into the design challenges that lie behind the transformation of former warehouses into a creative arts hub.
Over 2,000 people filed into the arts and creativity centre last week to see the venue first hand, take part in workshops and peruse the exhibitions
Those interested in attending the event are advised to pre-book at reception.
Back to September 2009