Glasgow Airport rail link scrapped
September 17 2009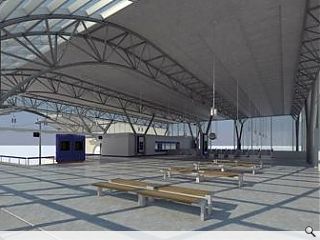 Glasgow Airport rail link has been abandoned by the SNP government due to a need to constrain public spending in a draft budget for 2010-11.
It means that planned construction of a spur off the main line at Paisley and a new airport station will not now go ahead nor is there much prospect of the project being resurrected anytime soon with land purchased for the scheme being sold back to the original owners at market value.
The move was blamed on downward pressures on capital budgets brought about by the crisis in UK public finances.
Ongoing work at Glasgow Central to build two new platforms is likely to continue however as part of the Paisley corridor resignalling project which will provide additional train paths between Edinburgh and Glasgow.
Financial support will still be provided to facilitate travel to the Southern General Hospital and the 2014 Commonwealth Games.
Back to September 2009