Scottish Government publish recommendations for mixed use development
September 15 2009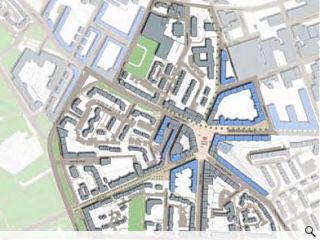 The Scottish Government has published its findings into a report on the barriers to delivering mixed use development, commissioned to address a preponderance of single use applications despite acknowledged benefits of mixed use schemes delivering more sustainable, vibrant and adaptable environments.
The document sets out to identify if and how factors mitigating against mixed use, ranging from concerns over complexity and ownership, can be addressed within the scope of ongoing planning reform.
A key conclusion of the report is need for fresh 'delivery models' that structure property deals in a way that favours mixed use and for local authorities to take the onus in sponsoring, piloting and delivering mixed use projects.
Further detail on the report, whose was led by research consultants Douglas Wheeler Associates, architects Austin-Smith: Lord, housing specialist Ann Flint Associates and Edinburgh College of Art, can be obtained from
The Scottish Government
.
Back to September 2009