Historic Scotland launches castle initiative
September 15 2009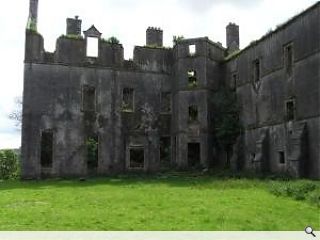 Historic Scotland has published a register of castles and tower houses that are suitable for future restoration and reuse, a bid by the government agency to clarify policy to potential developers and head off future conflicts between restoration and conservation approaches.
The heritage body does not believe restoration is an appropriate course of action in every case but it is hoped that this project will encourage investment within a select portion of the countries crumbling built heritage by providing advice on the consent process, best practice and case studies to developers.
Conservation architects Simpson & Brown have been appointed to co-write the restoration advice which covers a range of potential uses be that residential, commercial or leisure.
An initial spread of 17 sites has so far been covered but this will be expanded as the project continues. One representative example from the list is Kenmure Castle, a B listed scheduled monument in Dumfries and Galloway. The shell of the building remains complete but the scale of the building together with difficulties of interpreting a mix of phases and materials would present challenges for modern occupation.
The full register can be found at
www.historic-scotland.gov.uk/scottishcastleinitiative
.
Back to September 2009