Opening date set for Elder and Cannons Trongate 103
September 8 2009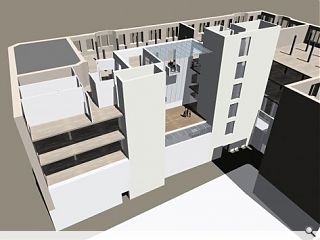 Trongate 103, an £8.5m arts centre, is set to open its doors to the public this Saturday September 12.
Glasgow City Council, the Scottish Arts Council, Scottish Enterprise and the Merchant City Townscape Heritage Initiative have funded the transformation of the former Edwardian warehouse into an Elder & Cannon designed creative hub for the production and exhibition of visual art.
The Merchant City premises aims to encourage more collaboration and joint ventures between the eight resident art, culture and digital media organisations and forge links with local communities, businesses and visitors to the city by encouraging members of the public to participate in, view and buy displayed art.
Regarded as the first scheme of its type for the UK contemporary arts scene it should consolidate the Merchant City's position as a cultural hub and will play a key role in the upcoming Doors Open Day and Merchant City Festival.
Back to September 2009