Steven Holl and JM follow in Rennie Macks footsteps
September 8 2009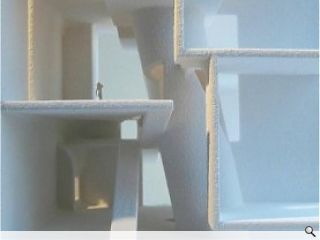 Almost 100 years on from the original architectural competition for the Glasgow School of Art Steven Holl and JM architects have emerged triumphant in the high profile commission of a new campus for the School, directly opposite the lauded Mackintosh building in Garnethill, Glasgow.
The unanimous decision was made by a selection committee chaired by David MacKay who praised a "poetic use of natural light to enhance the spatial itineries of his beautifully crafted buildings" that "demonstrated a singular creative vision, scale of ambition, profound clarity and a respectful rivalry for the Mackintosh Building."
Holl said: "Mackintosh's manipulation of the building section for light in such a variety of inventive ways has inspired our approach toward a plan of studio volumes shaped by light and connected by a 'Circuit of Connection' which encourages the creative contact central to the workings of the school."
Excitedly, Holl concluded: "We imagine the new Glasgow School of Art to be a celebration of Knowledge: the phenomenological and experiential joys of perception supercharged by the techniques of tomorrow."
New York based Holl will work with Henry McKeown and Ian Alxander of JM's Glasgow office together with the GSA to refine their concept masterplan for the new teaching, learning and research facility with particular emphasis on light and circulation.
The £50m phase one building is scheduled to open its doors for the 2013/14 academic year
The competition aimed to find an architect-led team and not to select a design and received submissions from over 150 international firms from which seven were shortlisted: Benson & Forsyth (London, UK); Elder and Cannon (Glasgow, UK); Francisco Mangado Architects with ZM Architects (Pamplona, Spain and Glasgow ); Grafton Architects (Dublin, Ireland); Hopkins (London, UK); John McAslan and Partners with Nord Architects (London and Glasgow).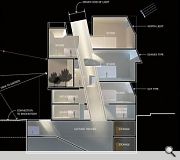 Back to September 2009