PwC appointed as Lighthouse administrator
August 25 2009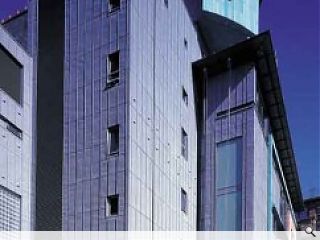 PricewaterhouseCoopers LLP (PwC) have been appointed as joint administrators to The Lighthouse Trust at the request of the directors.
Responsible for running Scotland's Centre for architecture and design the Trust operate as a charitable organisation employing 57 full and part time staff on a turnover of £3.5m.
Deriving income predominantly from the public sector for individual projects and "core" funding for an education and exhibition programme, the Centre has never the less been operating at a loss due to overspends on key projects such as the Venice Biennale and a failure to produce a workable business model.
Falls in commercial revenue from a departing tenant, a reduction in function hires and debt repayments have further eroded financial stability, prompting the both the Scottish Government and Glasgow City Council to cut their losses and pull the plug on further hand outs.
PwC will now determine if there is a possibility of delivering an economic structure that will allow the Lighthouse to perform its core functions and honour immediate commitments.
Back to August 2009