Irvine is quids in
August 3 2009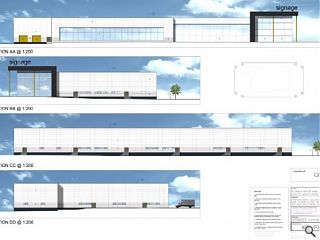 Gleniffer Estates PLC, Walker Group and Alexander Morton Homes have lodged plans with North Ayrshire Council for a £40m mixed use development on a former dog racing track on the periphery of Irvine.
A superstore, care home, homes, sports centre and parking will be provided on the site which will also house a new football stadium for Irvine Meadow Junior Football Club and associated five a side pitches.
The supermarket is being touted as "a tremendous boost to the town centre" due to its proximity to the High Street by developer Gleniffer although these plans supersede earlier, larger, proposals which were withdrawn after being considered "too ambitious for the area".
Back to August 2009