Maxwell road maxes out
August 3 2009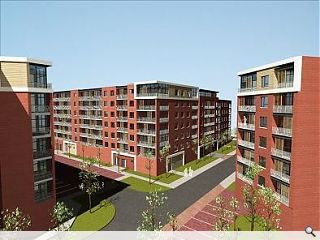 Carvill (Scotland) Ltd have suspended their £17.4m Maxwell Rd in the south side of Glasgow, despite receiving planning approval.
The scheme consists of 1, 2 and 3 bed apartments, developed over 6 and 7 storey's throughout 3 urban blocks, creating 202 new homes adjacent to the Cathcart Circle.
Landscaped amenity decks over the main parking areas, have been installed to minimise vehicular impact whilst maximising green space. Provision for a Central Boiler Plant to supply heating for the entire development using Bio-mass Fuel is also included.
JA&W could be welcoming new neighbours on site in the shape of Malcolm Fraser Architects who are developing a rival 260 home scheme for Stewart Milne.
A completion date for the scheme is presently unknown.
Back to August 2009