Gym win
July 23 2009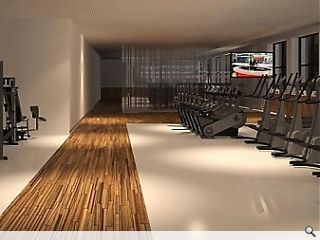 Edenfit health studios are to provide a degree of gym continuity to the Charing Cross area of Glasgow, by timeously opening their new fitness centre the day after Bannatynes nearby premises closes its doors.
Bannatynes had its lease terminated last year after Castlemore purchased the site, planning to raise a vast new office development on site. Castlemore's subsequent date with the administrators hasn't halted the eviction order however.
Non-plussed by the loss of their healthy hangout Fitness Manager Rob Marshall and gym member Steve Cleary clubbed together to ensure continuity of service, by purchasing a nearby property.
Edenfit will provide fitness and aerobics classes, juice bar, massage therapy, weight room and a cardio suite.
Recent gym closures in Glasgow city centre include Quality Hotel's subterranean suite and the Healthland gym on Bath St, which featured in an episode of Taggart.
Back to July 2009