Train gain
July 23 2009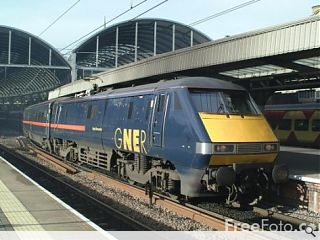 Government ministers have detailed plans to electrify the routes between both London and Swansea and Liverpool and Manchester.
Electric trains are attractive to operators for being cleaner, quieter, more reliable, cheaper and more efficient than diesel services.
The flipside is that it will involve £1bn of capital expenditure over eight years to install overhead power lines and upgrade many bridges and tunnels.
Network Rail are to conduct this work, after giving assurances that cost overruns seen on the West Coast Main Line would not be repeated, by bringing in specialist trains capable of automating the installation of power lines.
It is projected that the upfront costs of electrification won't be recouped for 40 years but ministers insist no higher fares will be borne by passengers in the meantime.
Britain has proportionately less electrified lines than most continental countries and this will be the first electric service to be introduced in Wales.
Back to July 2009