Plain sailing
Send to friend
* Required fields
|
Send to friend
July 20 2009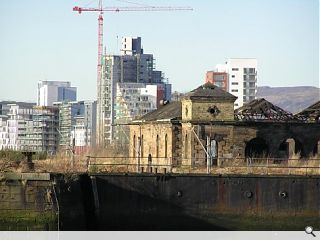 Plans for a 300 berth marina at Pacific Quay, Glasgow, are to be outlined this week by Scottish Enterprise.
The basin, already home to a commercial seaplane service and the cities annual "River Festival", would be transformed into a home for floating restaurants, hotels and houseboats.
Only around 100 yachts and motor boats make the upriver voyage from the Firth of Clyde each year, leaving the Clyde largely devoid of maritime activity. With new facilities in place however it is hoped to tap many more of the 5,000 registered vessels downstream.
Infrastructure for the development is largely in place, merely requiring pontoons, powerpoints, waste facilities and a club house to be provided.
With a following wind it's hoped the marina could be up and running by next summer, welcoming vessels of up to 35ft from both tourists and long term residents.
Back to July 2009