Lighthouse plight
July 20 2009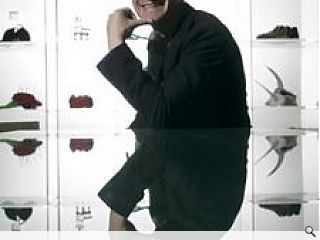 The Lighthouse have responded to recent press reports citing a savage cut in employees, which could leave a skeleton staff of just 13 if 44 staff are made redundant in a worst case scenario. This comes after a commercial tenant at the Lighthouse gave notice to quit and grant allocations were tightened, prompting a root and branch review of the organisations activities.
A Lighthouse spokesperson could not guarantee that there would be no redundancies but said: "I don't know where that figure is coming from, until plans are finalised by the board of directors nothing is set in stone.
"There is a process in train at the moment, looking particularly at income streams, with a range of proposals being looked at to ensure we balance the books.
"The outcome of this review will be made public in four to six weeks."
The Lighthouse cites their charitable status as a factor in impairing cash flow, it means they cannot seek a commercial loan and must balance the books each and every year.
Funding arrangements are further complicated as the Lighthouse building is run on behalf of Glasgow City Council who gave the Lighthouse Trust a £250k loan to clear a deficit last year.
Back to July 2009