Bin spin
July 7 2009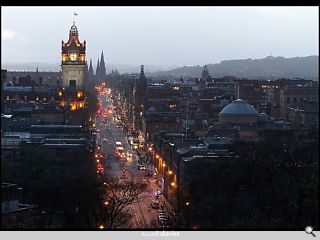 Fresh from tram travails Edinburgh is facing a rubbish rebellion after bin men threatened summer chaos by going on strike during the city's Festival period.
A walk-out would damage Edinburgh's international reputation and leave tourists and locals alike to circumnavigate mounds of uncollected rubbish.
Mindful of this scenario senior council officials threatened to call in the military during face-to-face talks.
Binmen have been angered by proposals to cut their pay which they say could lose them thousands of pounds in bonuses each year.
Edinburgh City Council claim the move would simplify public sector pay structures and that around 80% of staff would not lose out under the new guidelines.
Image by
Russell Davies
Back to July 2009