Rousing housing
July 2 2009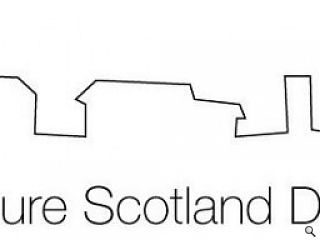 The Future Scotland series of debates continued its momentum at the Lighthouse last night by tackling the thorny question of why, with 50 years of experience in the modern era, we are still building houses that nobody wants?
Wayne Hemingway grasped the nettle first with some figure frighteners pointing out that against Government targets to build 35k homes per annum we are in fact constructing a mere 10k at present and only 24k from pre crunch years.
A healthy dose of myth busting followed, particularly the notion that property is a guaranteed money spinner. Hemingway noted a new build property purchased in 1970 and sold in 2006 would have made the owner no more money than putting it in a bank account.
Taking solace from across the North Sea Hemingway highlighted how our continental cousins operate a far healthier delivery system. There large developments of 700 houses and more are subdivided between five or six developers all in competition and operating to an 8% margin with all infrastructure funded by government and profits equitably shared between developer and region.
This is in some contrast to the UK model where a single developer will often pick up the reigns and net a margin of 20%+. "The delivery system they use is totally and utterly right, whilst ours is totally and utterly fucked", Hemingway thundered. Continuing: "With Woolworths we were able to cut out the crap, we can't do that with housing."
Malcolm Fraser duly took the lectern highlighting how his own experience of high density living governed his analysis of urban best practice and identified several universal truths of good house design including a tight placement of home and street to maximise (ideally south facing) garden spaces plus proximity to transport and services.
Government backed housing models were next in the Fraser firing line as it was stated that, in most cases, an eco-town was a contradiction in terms, merely detracting from our existing genuine eco-towns of Glasgow, Edinburgh etc. The Scottish Governments "Sustainable Communities" fared little better as Fraser pointed out that 6 of the 11 thus far identified fell on prime farmland in suburbia with government and developers reluctant to take on the trickier proposition of regenerating existing run down communities.
Mary Arnold Forster concluded proceedings with a look at smaller scaled rural interventions the practice specialise in, contrasting these with the introverted estates and McBungalows that now proliferate across much of the Highlands.
Back to July 2009