Aberdeen ace
July 2 2009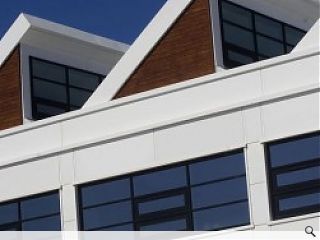 Aberdeen has seen arrival of its first "A" rated Energy Performance Certificate for the £3m Active Renewable Energy Centre, which provides a mix of office and workshop space.
An unprepossessing façade houses the Aberdeen based firm in one of the most energy efficient buildings in the UK.
A range of technologies are incorporated to achieve this rating including ground and air source heat pumps, solar panels and even a road energy system which soaks up heat from tarmac surfaces.
Additionally, with the installation of a wind turbine by the end of the year, the company hopes that the building will become one of the first buildings to be completely energy self sufficient.
Also included is an advanced monitoring and control system that will measure energy usage and consumption for research purposes allowing the construction industry to assess directly the commercial sense of "green" building.
Architects Halliday Fraser Munro designed the Centre which was built by Stewart Milne Construction together with Active's own engineering team and chartered engineers the Cameron Chisholm Dawson Partnership.
Active is a provider of sustainable energy systems with specialisation in micro renewables and efficient ventilation.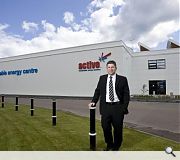 Back to July 2009