Need for speed
|
Send to friend
June 29 2009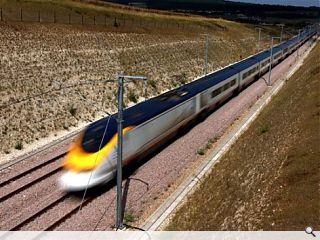 A high speed rail link connecting Scotland to London and expansion of a forest in the central belt have been deemed in the national interest with their inclusion on a National Planning Framework.
The move puts the ambitious plans in a category alongside a replacement Forth crossing and the 2014 Commonwealth Games amongst others.
Scottish Ministers and industry backed the line as a means to better integrate Scottish business with customers in the rest of the UK and Europe. It will also serve to draw short haul custom from the airlines back to more sustainable modes of transport.
Separate plans for a £25bn central Scotland transport hub were also floated by think tank Reform Scotland. The plan would integrate road, rail and air travel at a central hub dubbed Grand Central at Edinburgh Airport.
The past decade has seen a renaissance in rail travel with passenger numbers and freight riding high with 50 and 40% increases respectively over the past decade, necessitating a commensurate upgrade of infrastructure if these growth levels are to be maintained.
Back to June 2009