Low carbon thrust from Carbon Trust
|
Send to friend
June 26 2009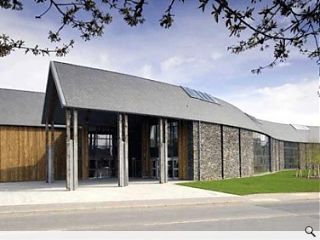 The Carbon Trust have published fresh research that serves to outline the benefits to companies and organisations of specifying a low carbon building.
Three such recently built buildings: Great Glen House, Inverness; Solais House, Bellshill & Carrochan, Balloch, were chosen for the investigation due to their geographic spread.
Amongst considerations explored were the impact on occupier and company experience, this was carried out via a series of interviews to explore whether key indices had increased in consequence in correlation with the move.
Findings identified eight key business benefits: Reduced operating costs; increased asset value; greater availability of air and daylight; open plan offices; raised profile; increased awareness of green issues; improved image and easier recruitment.
It is hoped that this knowledge will help to dispel misconceptions within the industry and encourage an increasing acceptance of low carbon design and technologies.
A copy of the research documents are available to download at
www.carbontrust.co.uk/buildings
.
Back to June 2009