Come see Dundee
|
Send to friend
June 24 2009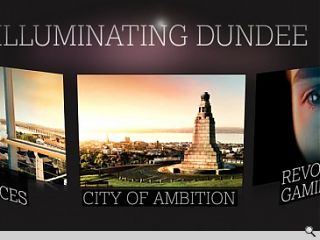 Famous sons and daughters of Dundee are lining up to support a new ad campaign aimed at promoting the home of jute, jam and journalism as a modern and ambitious city.
It is hoped to modernise this, jaded, popular history with a reflection of Dundee's contemporary profile in the fields of life sciences and the video games industry.
Actor Brian Cox and beam box favourite Lorraine Kelly have already been on hand to specify precisely what makes the city by the Tay so special.
Cox, more famous for launching himself round the cinema screen in action flicks, was actually born and raised in the city and is proud of its incessant reinvention.
Kelly, a Glaswegian émigré, hailed a strong sense of optimism and spirit amongst Dundonians.
The rebranding effort will stretch to the cities long standing "City of Discovery" tag which will be extended to "One City, Many Discoveries."
Back to June 2009