Oil spoils
|
Send to friend
June 24 2009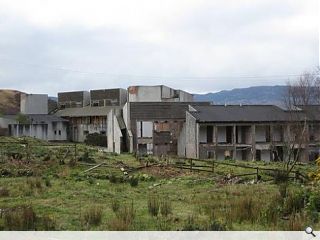 An abandoned village, forlorn relic of the 1970's oil boom, is set to be demolished after thirty years of decay.
The site has lain dormant as an urban explorers paradise
In their haste to develop a black gold rush the government of the day had decided to erect a 500 home village at Portavadie on the Cowal peninsula for the fabrication of oil rigs.
Chosen for its ease of access to a deep water harbour Whitehall mandarins sadly failed to realise that treacherous tides in the area would make it too risky to float in the giant platforms.
Not all is doom and gloom however as the dry dock has been successfully transformed into a marina and plans are in progress to construct some 270 new properties on the village site.
Image taken by
Antony Smith
.
Back to June 2009