Architects pay attention to 3rd dimension
|
Send to friend
June 8 2009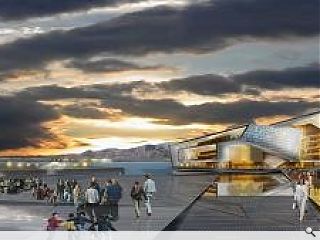 Henning Larssen Architects (HLA) are attributing their commission to design the Reykjavik Concert and Conference Centre in Iceland, due to complete this year, to the quality of their models. Something that may soon become standard practice across the EU according to the practices Morten Steffensen:
"There are currently a number of legislative initiatives underway in the EU and its member states that seek to increase the use of digitalisation in the building process. For instance, in Denmark, all buildings with a projected construction cost of more than €4 million must have their design produced as a physical 3D model before a contract can be awarded. The aim of the legislation is to reduce the number of potential snags during the construction of a building."
Increasingly this need is being met by 3D printers, from ZCorporation amongst others, who are branching digital data out along the Z axis to give physical form to CAD information, blurring the boundaries between the physical and virtual worlds.
Shapes that are challenging to make by hand such as double curving surfaces, staircases and other fine details can be produced in hours and the technology is developing rapidly, already simple electrical circuits can be outputted such as this fully functional torch, sans battery.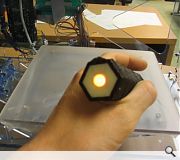 Back to June 2009