Top Schop
|
Send to friend
June 5 2009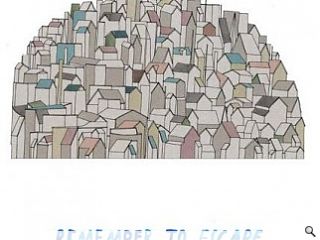 Making ends meet is a tough ask for many in the downturn but one artist is looking to do precisely that with the launch of a solo exhibition of drawings at "Schop" in Edinburgh.
Dubbed "Making Ends Meet", artist Nigel Peake has brought together a collection of work as a showcase of his talent for detailed line drawings.
Taking inspiration from architecture, nature and landscape the artist is at the Peake of his game with exhibits of work in Antwerp, Los Angeles, Philadelphia and Shanghai.
Peake is an architecture graduate from the University of Edinburgh and recipient of a RIBA silver award commendation from his time as a student.
Schop itself has been created by Oliver Chapman Architects to provide space for exhibiting artists work alongside affordable work space for small businesses and the self employed.
Back to June 2009